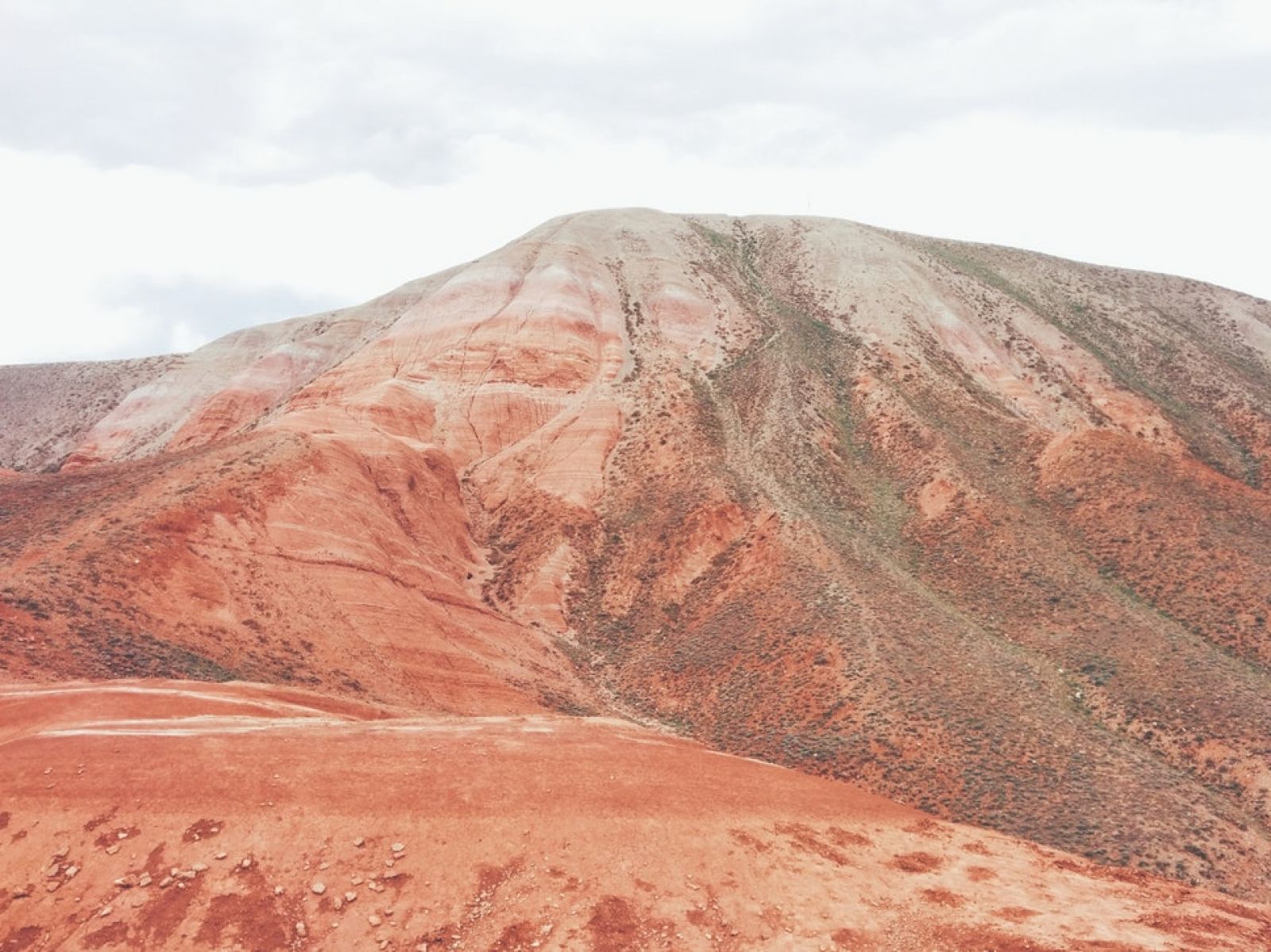 Red sky
In case you got tired from travelling around the globe, we have something for you. Red sky is the first and only coworking place located in Mars, just 140 million miles away from you.
This beautiful red planet is waiting to be explored! Do you remember, few months ago, there were some rumours of seeing shapes of buildings situated on the surface of Red Planet. Well, we wanted to keep this secret, but we did not manage...
That was our team, building exclusively for you, the first coworking place on Mars....
And what are the benefits of living and working here?
1. If you hate ageing - similarly as me – this is the perfect place where to relocate. Just think about it one martian year has 687 Earth days – isn´t it just tempting?
2. In case you have somebody that you really do not want to run into – like your boring neighbour or ex – this is again a perfect spot! We can absolutely promise, you will not meet neither of these boring people again!
3. Perfect place for human polar bears! In case you are always hot – this is a good spot – the average temperature is around minus 60 degrees Celsius, we recommend you to bring a good jacket.
We hope we cheered up your day, Red sky is waiting for you!
And yes, you understand right - this is just a joke. But also appeal to help. For humanity it will take a long time to colonize a RED planet, however many people already deliberately live in a RED world. If you want to donate people who fight with AIDS, you can do it here. Thank you.
All "bookings" you make will be donated to charity.
Office hours
We have non-stop 24/7 access.
Mon-Fri

09:00-23:00
Sat-Sun

closed
December 2023
| mo | tu | we | th | fr | sa | su |
| --- | --- | --- | --- | --- | --- | --- |
| 27 | 28 | 29 | 30 | 1 | 2 | 3 |
| 4 | 5 | 6 | 7 | 8 | 9 | 10 |
| 11 | 12 | 13 | 14 | 15 | 16 | 17 |
| 18 | 19 | 20 | 21 | 22 | 23 | 24 |
| 25 | 26 | 27 | 28 | 29 | 30 | 31 |
| 1 | 2 | 3 | 4 | 5 | 6 | 7 |
January 2024
| mo | tu | we | th | fr | sa | su |
| --- | --- | --- | --- | --- | --- | --- |
| 1 | 2 | 3 | 4 | 5 | 6 | 7 |
| 8 | 9 | 10 | 11 | 12 | 13 | 14 |
| 15 | 16 | 17 | 18 | 19 | 20 | 21 |
| 22 | 23 | 24 | 25 | 26 | 27 | 28 |
| 29 | 30 | 31 | 1 | 2 | 3 | 4 |
Submit
You can find us here
Green City (Mars)