Impact Hub Islington
COVID-19 READY
This coworking space received COVID-19 READY badge as it has made some precautions to be prepared for post-COVID era and is already open.
We are already open
Face masks required
Hand sanitizers available
More frequent sanitization
Social distancing
Limited number of available desks
Signs with tips for prevention
Occupying two floors of a converted warehouse, with high roofs and original windows, Impact Hub Islington is a bright and inspiring space to work and meet.
Whether you're looking for somewhere to facilitate a workshop, launch a new venture, hold a brainstorm or host a networking event, we can accommodate your needs in a beautiful, unconventional environment.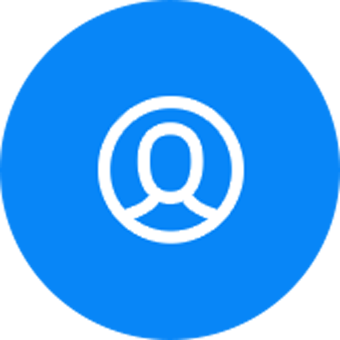 Community manager
August 2022
| mo | tu | we | th | fr | sa | su |
| --- | --- | --- | --- | --- | --- | --- |
| 1 | 2 | 3 | 4 | 5 | 6 | 7 |
| 8 | 9 | 10 | 11 | 12 | 13 | 14 |
| 15 | 16 | 17 | 18 | 19 | 20 | 21 |
| 22 | 23 | 24 | 25 | 26 | 27 | 28 |
| 29 | 30 | 31 | 1 | 2 | 3 | 4 |
September 2022
| mo | tu | we | th | fr | sa | su |
| --- | --- | --- | --- | --- | --- | --- |
| 29 | 30 | 31 | 1 | 2 | 3 | 4 |
| 5 | 6 | 7 | 8 | 9 | 10 | 11 |
| 12 | 13 | 14 | 15 | 16 | 17 | 18 |
| 19 | 20 | 21 | 22 | 23 | 24 | 25 |
| 26 | 27 | 28 | 29 | 30 | 1 | 2 |
| 3 | 4 | 5 | 6 | 7 | 8 | 9 |
Submit
Hot Desk

321 USD

month

401 USD

month

book now

Your price plan is: 2x 2 Weeks Plan + 3x 1 Day Plan 15 Aug 2022 - 14 Sep
Better price plan: 2x 2 weeks + 1x week ... apply
Available plans:

24 USD/Day Plan

91 USD/1 Week

164 USD/2 Weeks Plan

August 2022

| mo | tu | we | th | fr | sa | su |
| --- | --- | --- | --- | --- | --- | --- |
| 1 | 2 | 3 | 4 | 5 | 6 | 7 |
| 8 | 9 | 10 | 11 | 12 | 13 | 14 |
| 15 | 16 | 17 | 18 | 19 | 20 | 21 |
| 22 | 23 | 24 | 25 | 26 | 27 | 28 |
| 29 | 30 | 31 | 1 | 2 | 3 | 4 |

September 2022

| mo | tu | we | th | fr | sa | su |
| --- | --- | --- | --- | --- | --- | --- |
| 29 | 30 | 31 | 1 | 2 | 3 | 4 |
| 5 | 6 | 7 | 8 | 9 | 10 | 11 |
| 12 | 13 | 14 | 15 | 16 | 17 | 18 |
| 19 | 20 | 21 | 22 | 23 | 24 | 25 |
| 26 | 27 | 28 | 29 | 30 | 1 | 2 |
| 3 | 4 | 5 | 6 | 7 | 8 | 9 |

August 2022

| mo | tu | we | th | fr | sa | su |
| --- | --- | --- | --- | --- | --- | --- |
| 1 | 2 | 3 | 4 | 5 | 6 | 7 |
| 8 | 9 | 10 | 11 | 12 | 13 | 14 |
| 15 | 16 | 17 | 18 | 19 | 20 | 21 |
| 22 | 23 | 24 | 25 | 26 | 27 | 28 |
| 29 | 30 | 31 | 1 | 2 | 3 | 4 |

September 2022

| mo | tu | we | th | fr | sa | su |
| --- | --- | --- | --- | --- | --- | --- |
| 29 | 30 | 31 | 1 | 2 | 3 | 4 |
| 5 | 6 | 7 | 8 | 9 | 10 | 11 |
| 12 | 13 | 14 | 15 | 16 | 17 | 18 |
| 19 | 20 | 21 | 22 | 23 | 24 | 25 |
| 26 | 27 | 28 | 29 | 30 | 1 | 2 |
| 3 | 4 | 5 | 6 | 7 | 8 | 9 |

24 USD/Day Plan
91 USD/1 Week
164 USD/2 Weeks Plan

resetbook now

Meeting / Event Space

4 people | Boardroom

39 USD

hour

49 USD

hour

book now

arrange a free visit

Visit this place without any commitment to see if you like it

FREE

book now
You can find us here
27 Dingley Place, London, UK