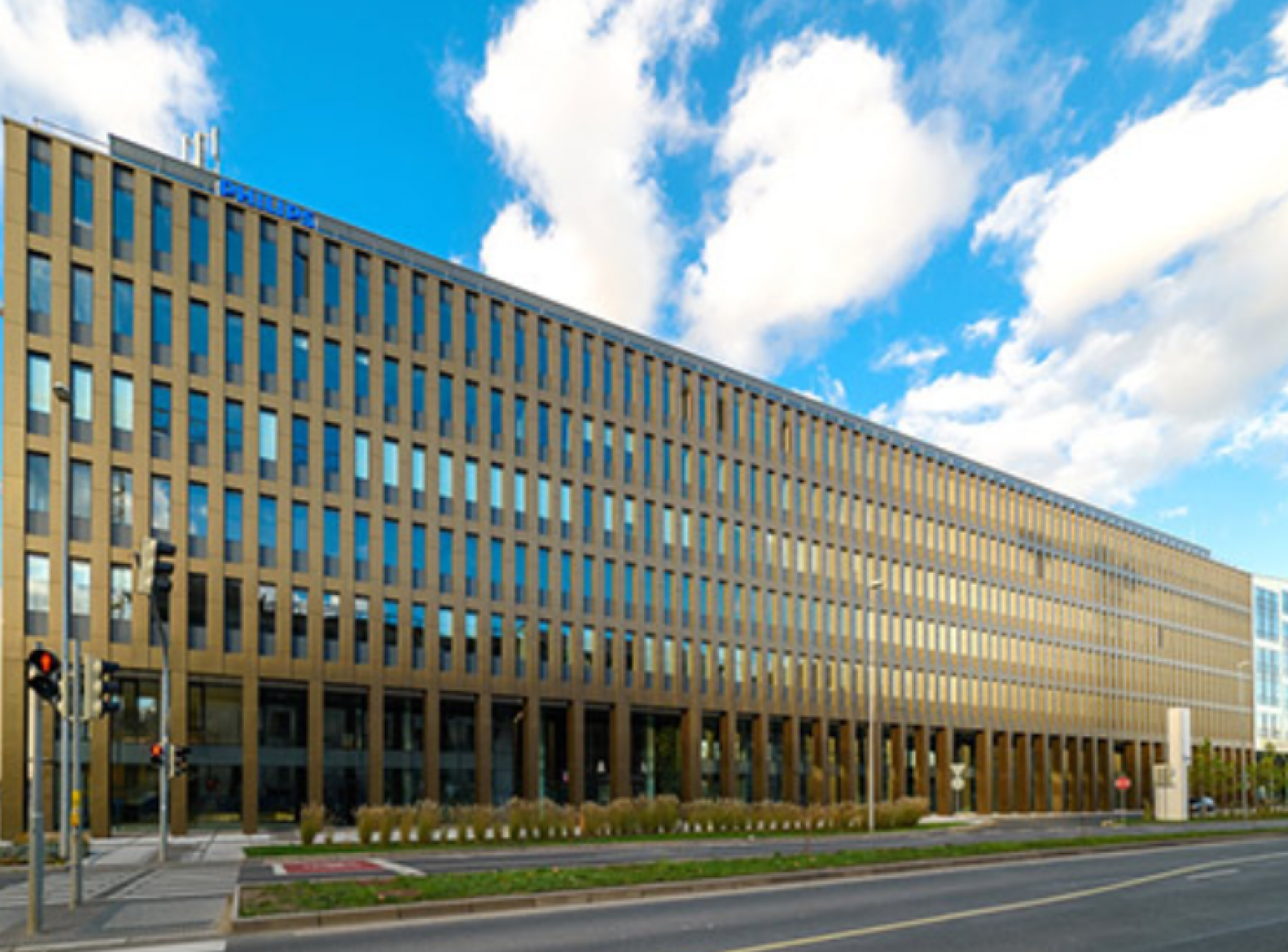 PRAGUE, RIVER GARDEN
In one of the fastest developing areas of Prague centre - Karlin, our Prague River Garden business centre is located on a modern office park, home to a strong community of companies from professional services to technology. Central location enables you to even walk or bike to the very downtown along the river and the rest of Prague is in easy reach thanks to unparalleled metro, tram and road connection..
The recently built office building floods with natural light to create a comfortable working environment with a refreshing view of of the river Vltava and its sourrounding park that provides a perfect place when it's time to take a break. Karlin is also known for its high-quality infrastructure of restaurants, shops and services and romantic streets and squares that combine the stylish art-deco buildings with modern architecture.
Office hours
We have non-stop 24/7 access.
Mon-Fri

08:30-17:00
Sat-Sun

closed
December 2023
| mo | tu | we | th | fr | sa | su |
| --- | --- | --- | --- | --- | --- | --- |
| 27 | 28 | 29 | 30 | 1 | 2 | 3 |
| 4 | 5 | 6 | 7 | 8 | 9 | 10 |
| 11 | 12 | 13 | 14 | 15 | 16 | 17 |
| 18 | 19 | 20 | 21 | 22 | 23 | 24 |
| 25 | 26 | 27 | 28 | 29 | 30 | 31 |
| 1 | 2 | 3 | 4 | 5 | 6 | 7 |
January 2024
| mo | tu | we | th | fr | sa | su |
| --- | --- | --- | --- | --- | --- | --- |
| 1 | 2 | 3 | 4 | 5 | 6 | 7 |
| 8 | 9 | 10 | 11 | 12 | 13 | 14 |
| 15 | 16 | 17 | 18 | 19 | 20 | 21 |
| 22 | 23 | 24 | 25 | 26 | 27 | 28 |
| 29 | 30 | 31 | 1 | 2 | 3 | 4 |
Submit
Your price plan is: 1x 1 Month Plan 10 Dec 2023 - 09 Jan
Available plans:

79 USD/1 Week

192 USD/1 Month Plan

arrange a free visit

Visit this place without any commitment to see if you like it

FREE

book now
You can find us here
River Garden, 5th floor, Rohanské nábřeží 678/23, 8, 186 00 Prague