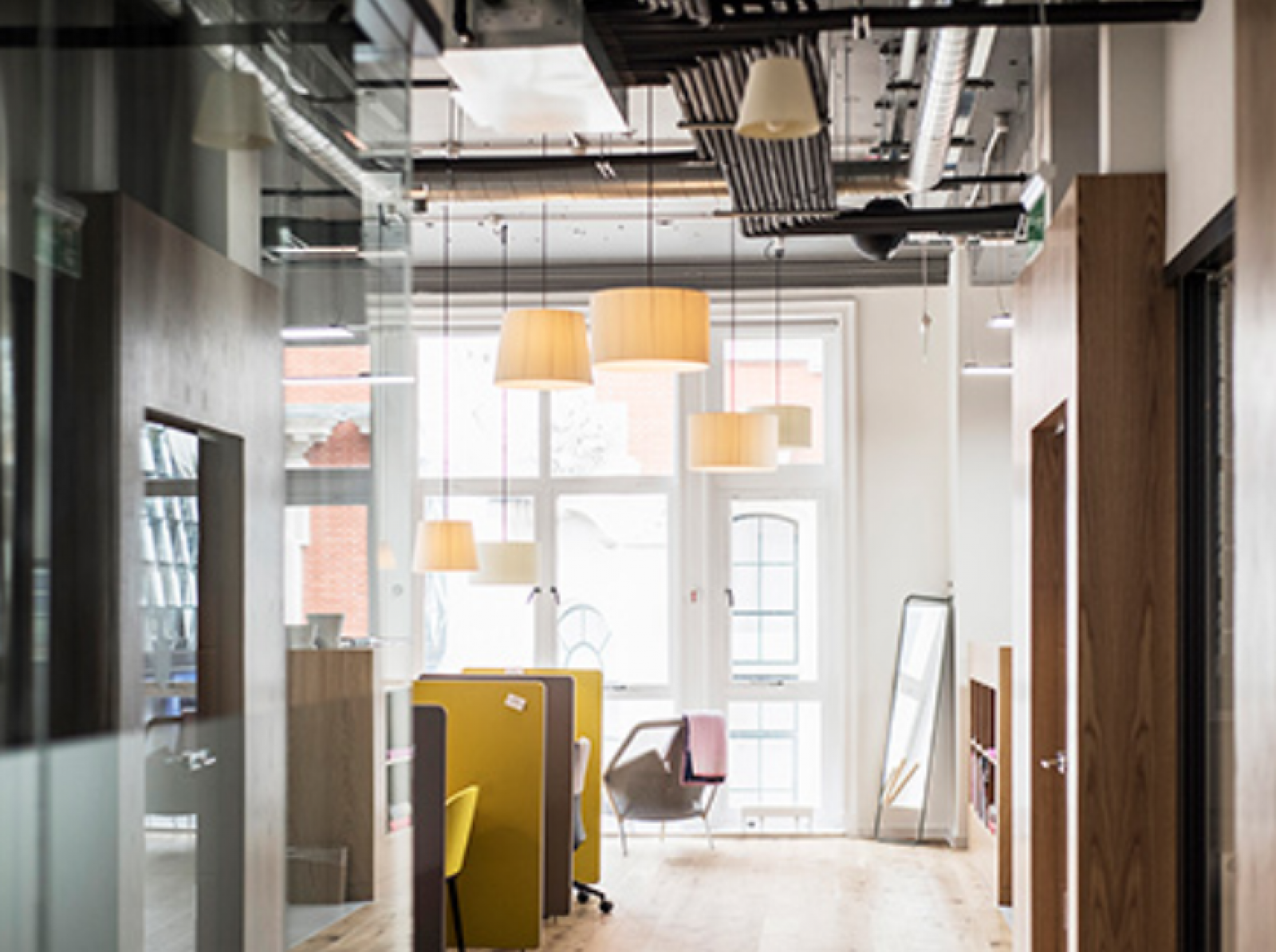 PRAGUE PARKVIEW
Located just south of the city's heart, in the vibrant Děkanka area, Prague, Park View is a creative workplace with a designer feel. As part of Prague 4's central business district, it's prominent positioning makes it a desirable hotspot for the city's professionals and entrepreneurs. Its striking glass façade filters natural sunlight into every office, shared working area and conference room, creating a truly inspirational space. Convenient features such as business-quality Wi-Fi and meeting rooms that are bookable online ensure you're always at your most productive, and stepping out onto the shared roof terraces breathes energy into the working day.
There's a shared common area with a laundry service, cafes and a corner shop. For everything else, you're just a step away from bus and subway stops – your connection to the centre of Prague. The location is also a short distance from the area's vibrant restaurant scene, with popular eateries such as Aureole Fusion Restaurant and Lounge offering top-class dining. And later in the day, you can escape to nearby green spaces such as the Central Park Pankrác, and enjoy the scenery of this modern, commercial neighbourhood.
Why choose Prague, Park View.
Office hours
We have non-stop 24/7 access.
Mon-Fri

08:30-17:00
Sat-Sun

closed-closed
June 2023
| mo | tu | we | th | fr | sa | su |
| --- | --- | --- | --- | --- | --- | --- |
| 29 | 30 | 31 | 1 | 2 | 3 | 4 |
| 5 | 6 | 7 | 8 | 9 | 10 | 11 |
| 12 | 13 | 14 | 15 | 16 | 17 | 18 |
| 19 | 20 | 21 | 22 | 23 | 24 | 25 |
| 26 | 27 | 28 | 29 | 30 | 1 | 2 |
| 3 | 4 | 5 | 6 | 7 | 8 | 9 |
July 2023
| mo | tu | we | th | fr | sa | su |
| --- | --- | --- | --- | --- | --- | --- |
| 26 | 27 | 28 | 29 | 30 | 1 | 2 |
| 3 | 4 | 5 | 6 | 7 | 8 | 9 |
| 10 | 11 | 12 | 13 | 14 | 15 | 16 |
| 17 | 18 | 19 | 20 | 21 | 22 | 23 |
| 24 | 25 | 26 | 27 | 28 | 29 | 30 |
| 31 | 1 | 2 | 3 | 4 | 5 | 6 |
Submit
arrange a free visit

Visit this place without any commitment to see if you like it

FREE

book now
You can find us here
Pujmanové, 140 00 Prague 4-Nusle, Prague, Czechia