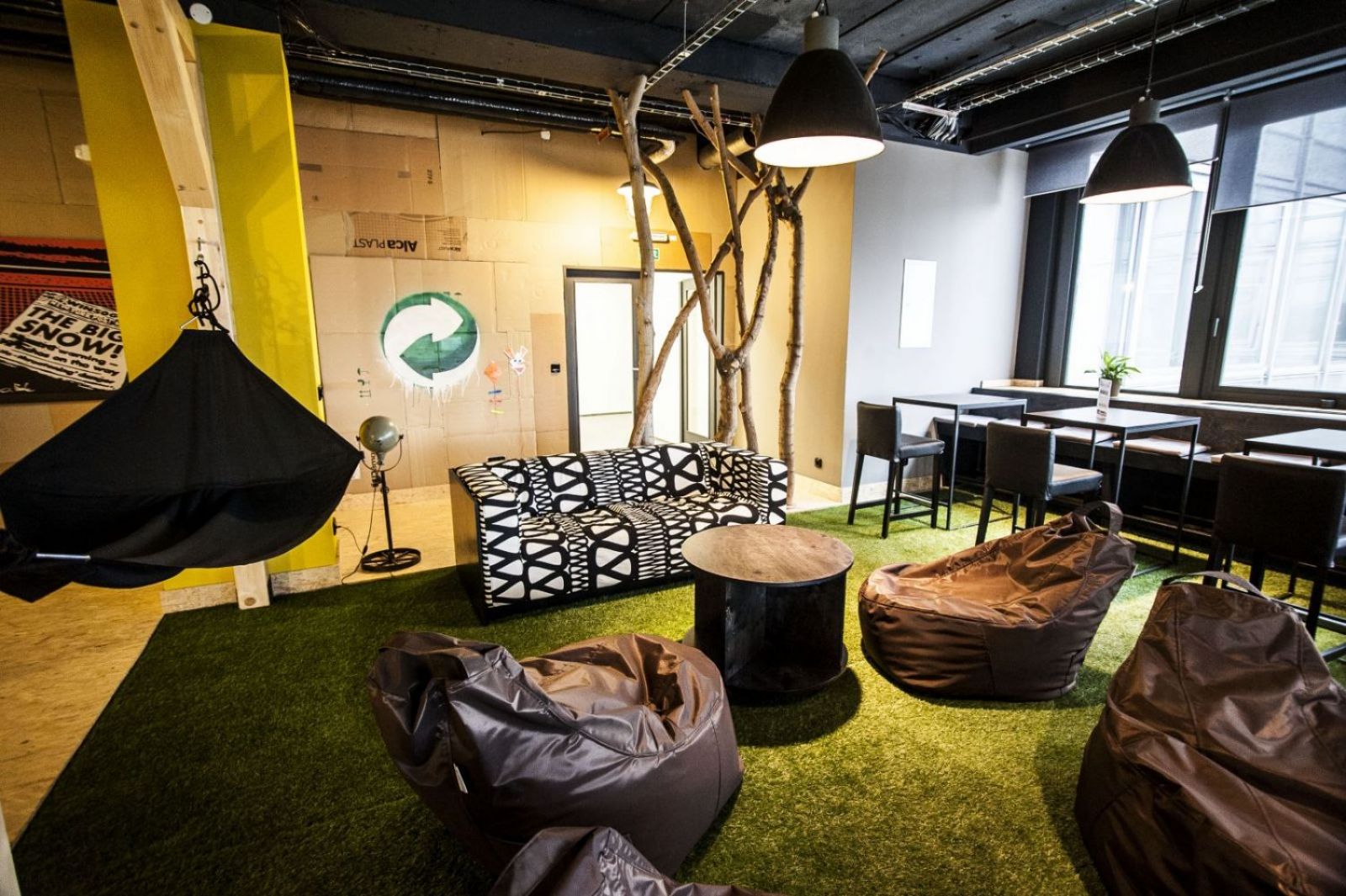 IN-SPIRO
,,Přiznáme se bez mučení, že nejsme a ani se nesnažíme být jako ostatní HUBy a obří coworkingová centra, kde členové sdílejí jen společné prostory. Pracujeme na tom, abychom vytvořili provázanou komunitu začínajících podnikatelů, malých firem a nezávislých profíků, kteří se vzájemně obohacují i o své myšlenky, nápady a zážitky. Jak na to jdeme? No přece od lesa. Pod heslem ,,sdílení je inspirace" jsme vybudovali prostředí, které přitahuje lidi se stejným životním stylem. Navíc se staráme, aby byla uklizená kuchyňka, aby technické zázemí fungovalo, aby hudba byla příjemná pro všechny a aby naši členové byli maximálně v pohodě."
May 2019
| mo | tu | we | th | fr | sa | su |
| --- | --- | --- | --- | --- | --- | --- |
| 29 | 30 | 1 | 2 | 3 | 4 | 5 |
| 6 | 7 | 8 | 9 | 10 | 11 | 12 |
| 13 | 14 | 15 | 16 | 17 | 18 | 19 |
| 20 | 21 | 22 | 23 | 24 | 25 | 26 |
| 27 | 28 | 29 | 30 | 31 | 1 | 2 |
| 3 | 4 | 5 | 6 | 7 | 8 | 9 |
June 2019
| mo | tu | we | th | fr | sa | su |
| --- | --- | --- | --- | --- | --- | --- |
| 27 | 28 | 29 | 30 | 31 | 1 | 2 |
| 3 | 4 | 5 | 6 | 7 | 8 | 9 |
| 10 | 11 | 12 | 13 | 14 | 15 | 16 |
| 17 | 18 | 19 | 20 | 21 | 22 | 23 |
| 24 | 25 | 26 | 27 | 28 | 29 | 30 |
| 1 | 2 | 3 | 4 | 5 | 6 | 7 |
Submit
Cancelation policy:
Strict
?
Once booking is done, it can't be cancelled and there is no refund.
You can find us here
Argentinská 286/38, Prague, Czech Republic
Rating
Nomad who added this space suggested rating 7.9. &nbspHelp us improve it by inserting your review.
Rate it now
Please select a desk
Please set up date and number of seats. After click to "reserve" button and finish your order.
Hint: Sometimes longer term is cheaper.
Message us!