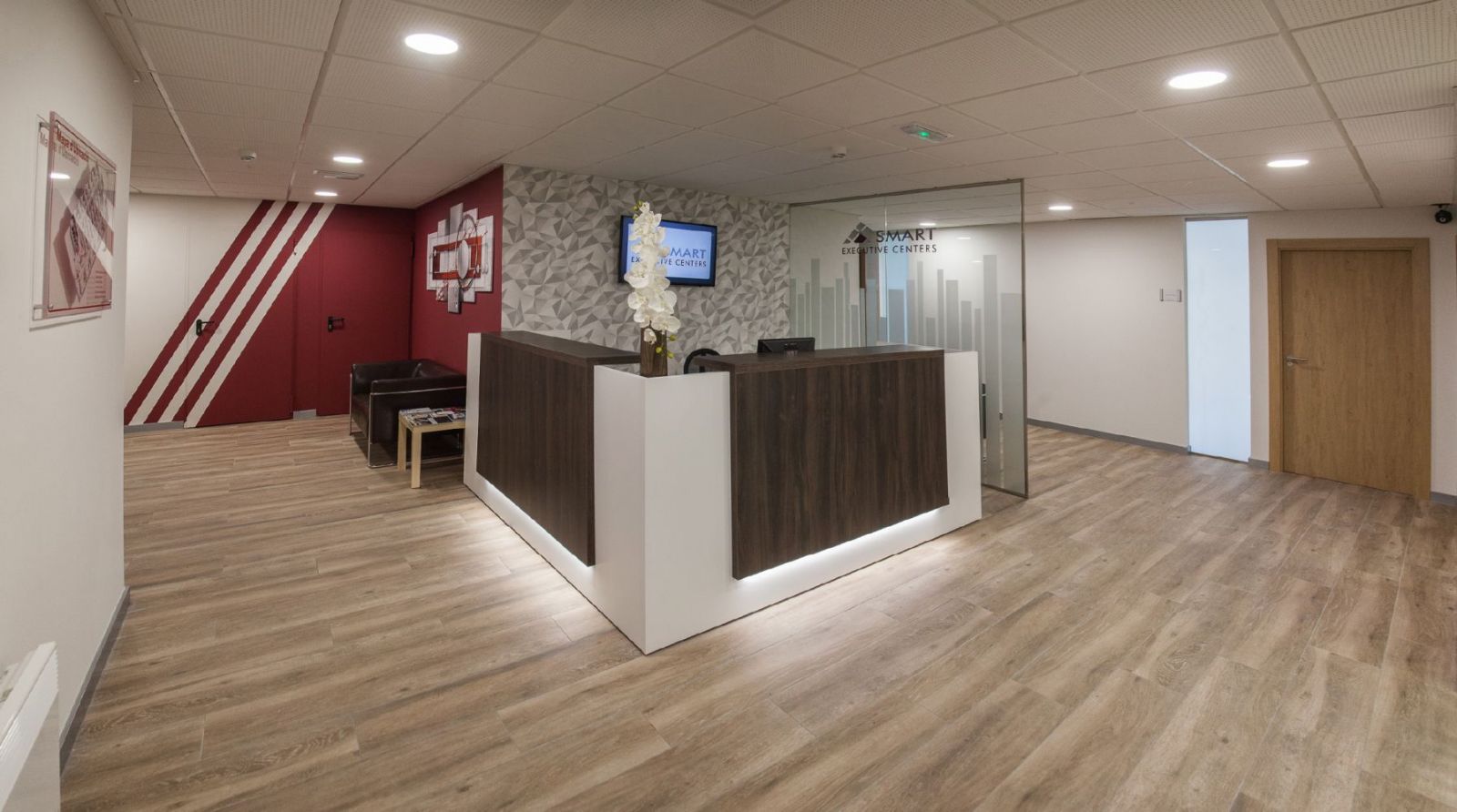 SMART Executive Centers
SMART Executive Centers is a new concept of equipped offices that offers executive services for businessmen, freelancers and businesses within a productive work environment that meets the highest standards of quality in infrastructure, modern facilities and the highest commitment on duty.
Our center has more than 40 offices designed and adapted for professionals who seek to operate from a strategic location with the best corporate image and with the tools necessary to consolidate their business. Each office has his own electrical and phone connection to allow you the maximum flexibility and security while meeting the substance requirements of the local authorities.
Advantages:
• Furnished offices *
• Immediate availability
• No initial investment
• 24/7 security service
• Possibility to register the company
• Notice of receipt of mail
• 4h monthly in meeting room
• Reception
• Customized external services (administration, telephone support, cleaning, etc.) *
* optional
Located within 200m from all the major government institutions as well as the Comú of Andorra la Vella, we can offer our tenants the comfort of being in a perfect location for their business projects.
Office hours
We have non-stop 24/7 access.
Monday

9:30-18:00
Tuesday

9:30-18:00
Wednesday

9:30-18:30
Thursday

9:30-18:30
Friday

9:30-13:30
Saturday

closed
Sunday

closed
May 2021
| mo | tu | we | th | fr | sa | su |
| --- | --- | --- | --- | --- | --- | --- |
| 26 | 27 | 28 | 29 | 30 | 1 | 2 |
| 3 | 4 | 5 | 6 | 7 | 8 | 9 |
| 10 | 11 | 12 | 13 | 14 | 15 | 16 |
| 17 | 18 | 19 | 20 | 21 | 22 | 23 |
| 24 | 25 | 26 | 27 | 28 | 29 | 30 |
| 31 | 1 | 2 | 3 | 4 | 5 | 6 |
June 2021
| mo | tu | we | th | fr | sa | su |
| --- | --- | --- | --- | --- | --- | --- |
| 31 | 1 | 2 | 3 | 4 | 5 | 6 |
| 7 | 8 | 9 | 10 | 11 | 12 | 13 |
| 14 | 15 | 16 | 17 | 18 | 19 | 20 |
| 21 | 22 | 23 | 24 | 25 | 26 | 27 |
| 28 | 29 | 30 | 1 | 2 | 3 | 4 |
| 5 | 6 | 7 | 8 | 9 | 10 | 11 |
Submit
Photos
You can find us here
Avinguda Príncep Benlloch, 26-30, Andorra la Vella, Andorra (Edifici Clara Rabassa, Second floor)