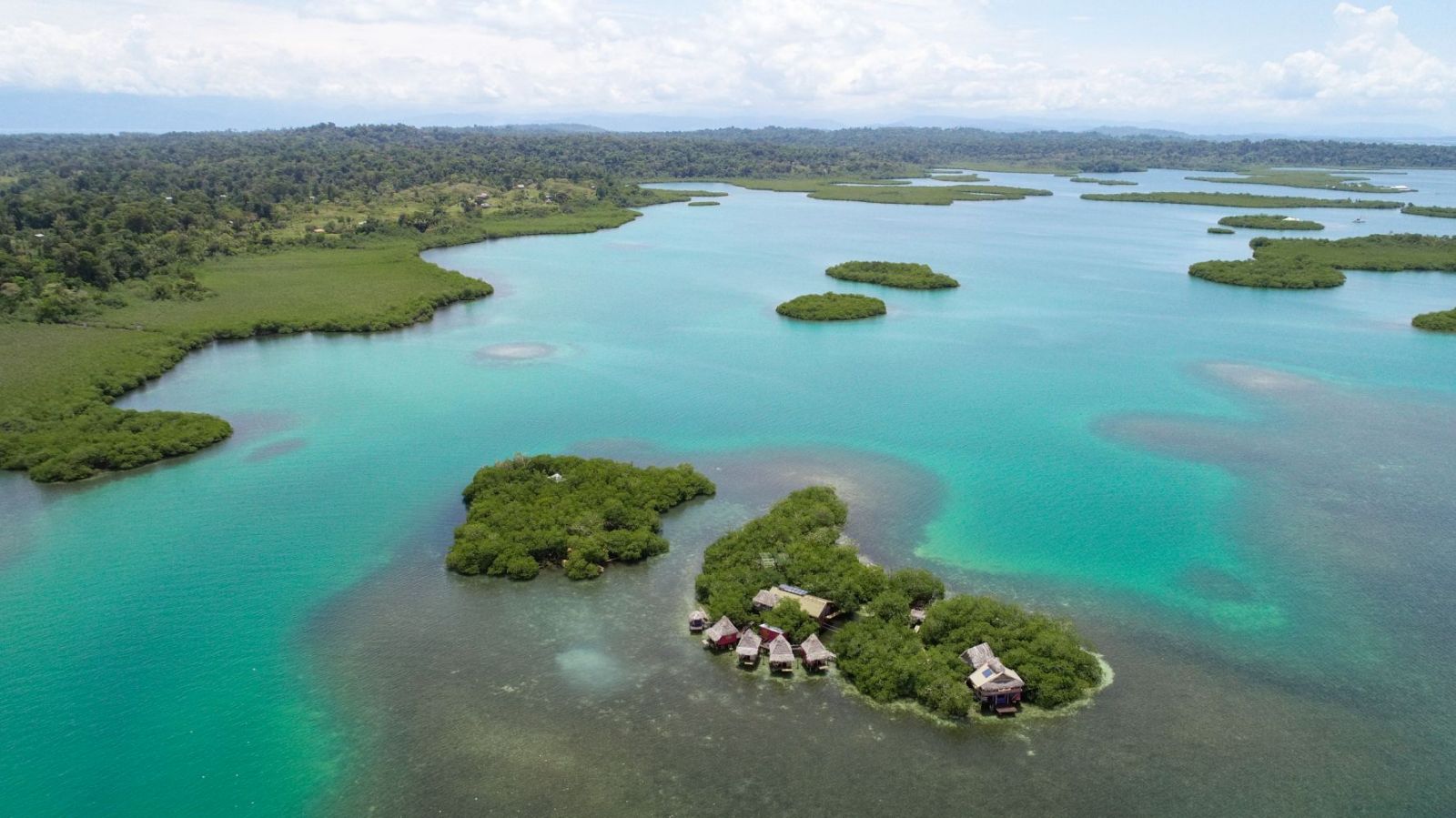 Cowork on a private Island
Urraca Private Island
Urraca Private Island is privileged to be located in one of the most exclusive areas of Bocas del Toro…the purity of nature is at our doorstep. The island is protected by coral reef, and surrounded by turquoise, bio-luminescent ocean waters. The area is full of diverse marine life, marine vegetation, and offers breathtaking views of Cayo Zapatillas. The island has no actual land, meaning everything has been built overwater.
Francine, the French Canadian owner, built Urraca Private Island with a love for nature. She wishes to share her passion for the environment and the monkeys with those who come visit the island. She also wishes to give back to the land, and the native Ngobe by providing jobs for them and letting them be a part of her dream. Her dream is to live a simple life with nothing other than her beloved monkeys, a plate of fresh lobster and a cold glass of rum.
Welcome to this amazing experience!
PRICING: PRICING : $195 for two persons/per night*** Prices are per 2 persons *** 10% tax and gratuities are not included in the price ***
Between December 15 to January 15 the price of a bungalow for 2 is $225 per night
Office hours
We have non-stop 24/7 access.
June 2023
| mo | tu | we | th | fr | sa | su |
| --- | --- | --- | --- | --- | --- | --- |
| 29 | 30 | 31 | 1 | 2 | 3 | 4 |
| 5 | 6 | 7 | 8 | 9 | 10 | 11 |
| 12 | 13 | 14 | 15 | 16 | 17 | 18 |
| 19 | 20 | 21 | 22 | 23 | 24 | 25 |
| 26 | 27 | 28 | 29 | 30 | 1 | 2 |
| 3 | 4 | 5 | 6 | 7 | 8 | 9 |
July 2023
| mo | tu | we | th | fr | sa | su |
| --- | --- | --- | --- | --- | --- | --- |
| 26 | 27 | 28 | 29 | 30 | 1 | 2 |
| 3 | 4 | 5 | 6 | 7 | 8 | 9 |
| 10 | 11 | 12 | 13 | 14 | 15 | 16 |
| 17 | 18 | 19 | 20 | 21 | 22 | 23 |
| 24 | 25 | 26 | 27 | 28 | 29 | 30 |
| 31 | 1 | 2 | 3 | 4 | 5 | 6 |
Submit
arrange a free visit

Visit this place without any commitment to see if you like it

FREE

book now
Photos
You can find us here
Isla Urraca, Punta Laurel, Panama