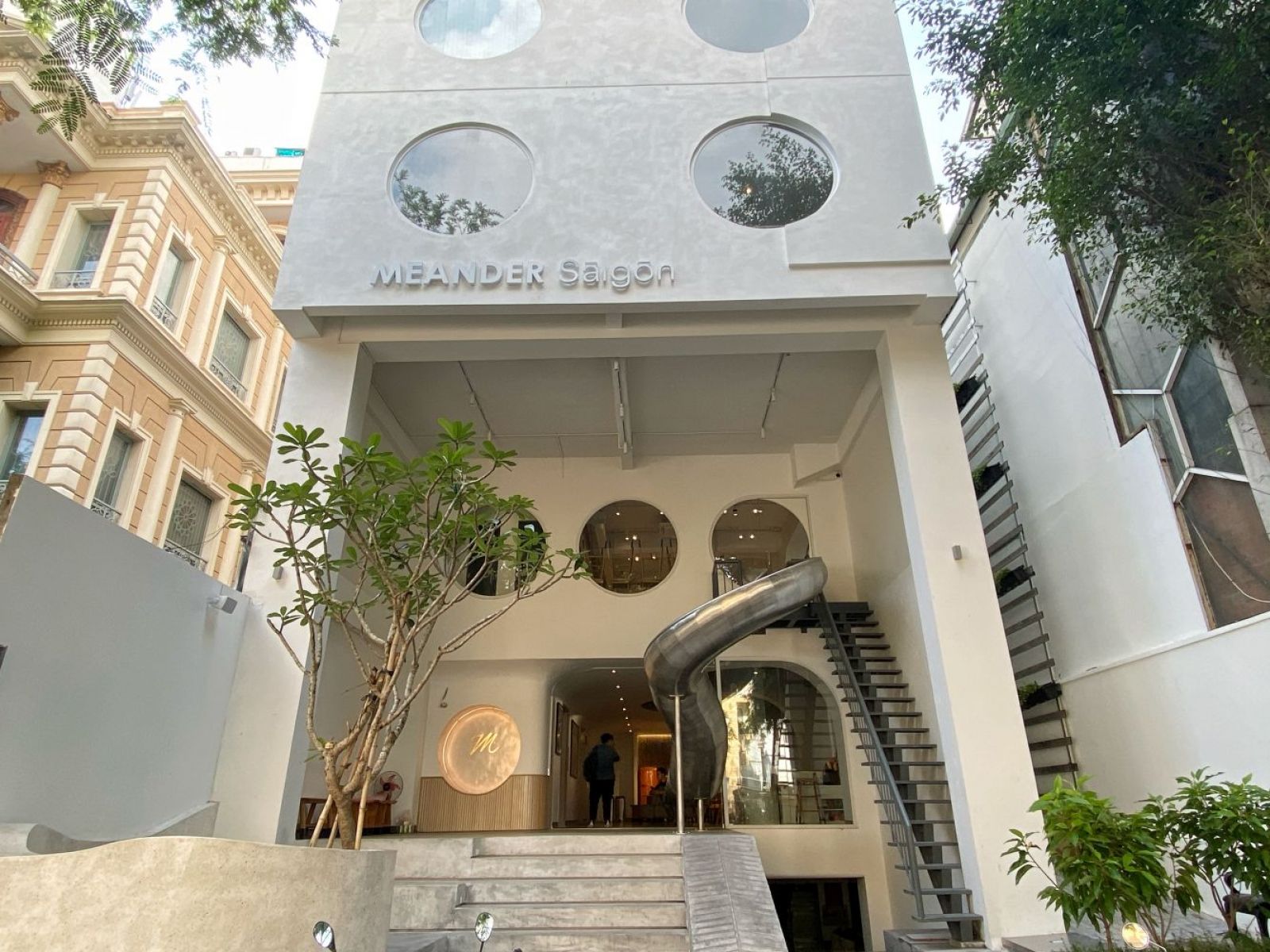 Meander
COVID-19 READY
This coworking space received COVID-19 READY badge as it has made some precautions to be prepared for post-COVID era and is already open.
We are already open
Face masks required
Hand sanitizers available
Located in the prime area of District 1 of Ho Chi Minh City, Meander is designed to inspire a creative and fun working atmosphere with a fraction of the cost. We offer hot desks, dedicated desks and private offices for 2 to 15 people.
Opening hours
Mon-Fri

08:00-07:00
Sat-Sun

closed
February 2023
| mo | tu | we | th | fr | sa | su |
| --- | --- | --- | --- | --- | --- | --- |
| 30 | 31 | 1 | 2 | 3 | 4 | 5 |
| 6 | 7 | 8 | 9 | 10 | 11 | 12 |
| 13 | 14 | 15 | 16 | 17 | 18 | 19 |
| 20 | 21 | 22 | 23 | 24 | 25 | 26 |
| 27 | 28 | 1 | 2 | 3 | 4 | 5 |
March 2023
| mo | tu | we | th | fr | sa | su |
| --- | --- | --- | --- | --- | --- | --- |
| 27 | 28 | 1 | 2 | 3 | 4 | 5 |
| 6 | 7 | 8 | 9 | 10 | 11 | 12 |
| 13 | 14 | 15 | 16 | 17 | 18 | 19 |
| 20 | 21 | 22 | 23 | 24 | 25 | 26 |
| 27 | 28 | 29 | 30 | 31 | 1 | 2 |
| 3 | 4 | 5 | 6 | 7 | 8 | 9 |
Submit
Photos
You can find us here
3b Lý Tự Trọng, Bến Nghé, District 1, Ho Chi Minh City, Vietnam