COVID-19 READY
This coworking space received COVID-19 READY badge as it has made some precautions to be prepared for post-COVID era and is already open.
We are already open
Face masks not required
Hand sanitizers available
More frequent sanitization
Social distancing
Lower pricing and discounts
Limited number of available desks
Thriving Space is a shared co-working environment based in the mid of the Karachi city. We offer state-of-the-art facilities that allows you to launch your start-ups or accelerate your business in a way that encourages creativity and gives you a chance to connect millions of creative minds at one place.
Join the team of Thriving Space and work along the like-minded innovative and creative business ideas in an atmosphere specifically designed to grow your ideas into a long term business model.
Office hours
We have non-stop 24/7 access.
Mon-Fri

8am-8am
Sat-Sun

8am-8am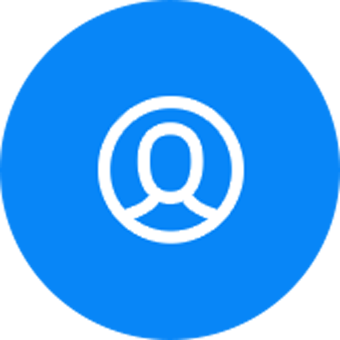 Community manager
Komal Siddiqui
August 2022
| mo | tu | we | th | fr | sa | su |
| --- | --- | --- | --- | --- | --- | --- |
| 1 | 2 | 3 | 4 | 5 | 6 | 7 |
| 8 | 9 | 10 | 11 | 12 | 13 | 14 |
| 15 | 16 | 17 | 18 | 19 | 20 | 21 |
| 22 | 23 | 24 | 25 | 26 | 27 | 28 |
| 29 | 30 | 31 | 1 | 2 | 3 | 4 |
September 2022
| mo | tu | we | th | fr | sa | su |
| --- | --- | --- | --- | --- | --- | --- |
| 29 | 30 | 31 | 1 | 2 | 3 | 4 |
| 5 | 6 | 7 | 8 | 9 | 10 | 11 |
| 12 | 13 | 14 | 15 | 16 | 17 | 18 |
| 19 | 20 | 21 | 22 | 23 | 24 | 25 |
| 26 | 27 | 28 | 29 | 30 | 1 | 2 |
| 3 | 4 | 5 | 6 | 7 | 8 | 9 |
Submit
Your price plan is: 1x 1 Month Plan 16 Aug 2022 - 15 Sep
Available plans:

3 USD/Day Plan

18 USD/1 Week

29 USD/2 Weeks Plan

46 USD/1 Month Plan

Dedicated Desk

56 USD

month

70 USD

month

book now

Your price plan is: 1x 1 Month Plan 16 Aug 2022 - 15 Sep
Available plans:

4 USD/Day Plan

23 USD/1 Week

39 USD/2 Weeks Plan

69 USD/1 Month Plan

arrange a free visit

Visit this place without any commitment to see if you like it

FREE

book now
Visitors
Photos
You can find us here
Tariq Road, Pakistan Employees Co-Operative Housing Society Block 2 PECHS, Karachi, Pakistan (Office Number 209 & 210, Tariq Centre, Tariq Road, PECHS Block 2)