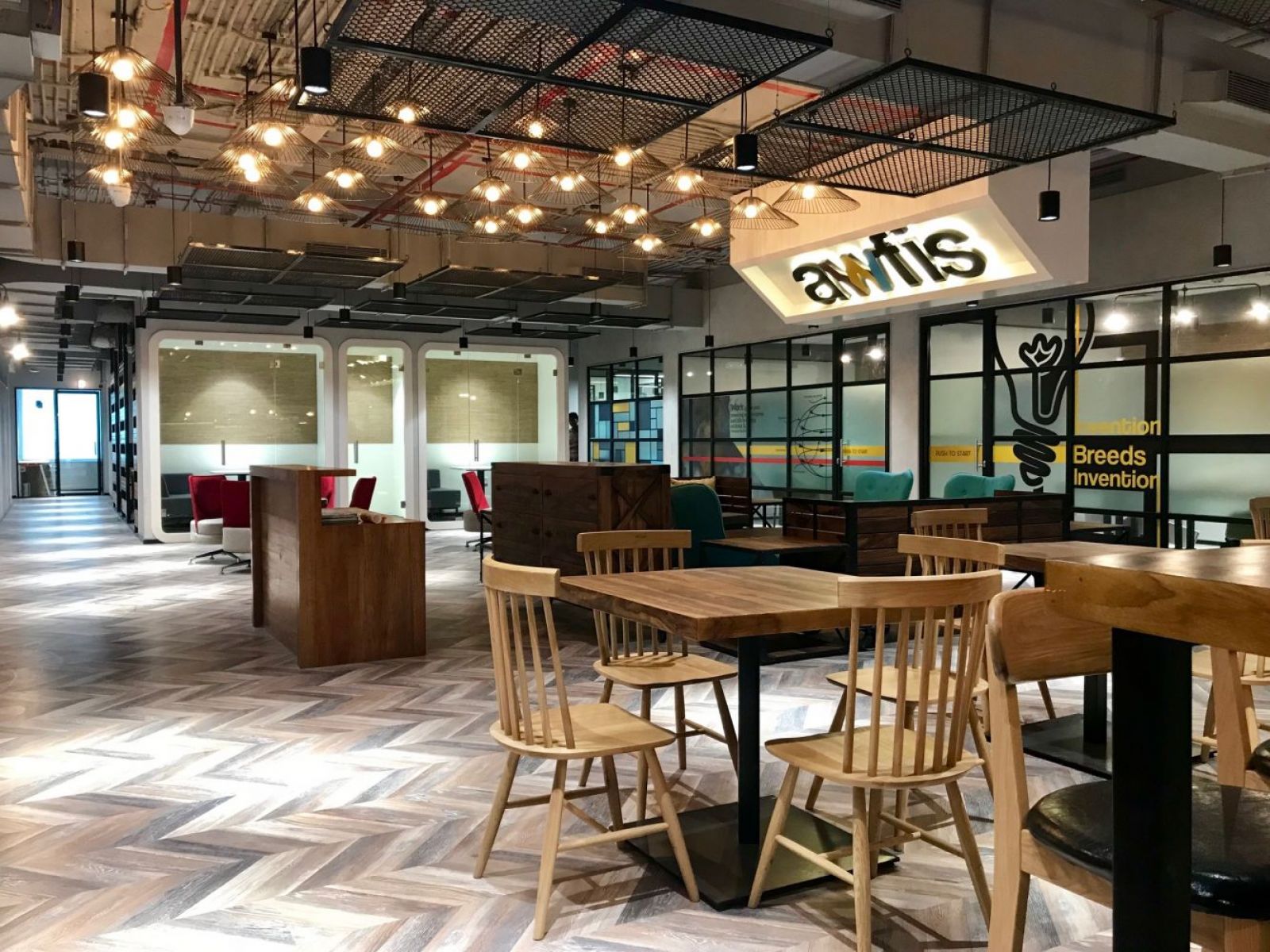 Pro-working @ Lodha Supremus
This signature boutique workspace is located within a state-of-the-art commercial building by Lodha. Perfectly positioned on the Saki-Vihar Road, it is easily accessible from Andheri Kurla Road and Jogeshwari - Vikhroli Link Road (JVLR).
The domestic and international airports, entertainment and leisure hubs and fine luxury hotels are all just a drive away. With proximity to Saki Naka metro station, this centre is easily connected to South Mumbai, the western and central suburbs and Navi Mumbai too. The centre is 4.5 km away from the international airport and 7 km from the domestic airport.
This centre boasts of 300 workstations which includes premium cabins and flexible desk arrangements. Our collaboration zone consists of meeting lounges, pods and provides you with the right activity based ambience fostering productivity. The fixed desk spaces and premium cabins offer pedestal storage, whiteboards and pin-up boards while flexible desk spaces are spread across a vibrant community table setup. Our centre is completely secure with entry allowed only through NFC based access cards and has CCTV coverage. Our members have access to hi-tech infrastructure facilities that include video projection, video conferencing, high speed internet and laser printing. Depending on membership plans, members get complimentary meeting credits which can be redeemed across meeting rooms in any Awfis location. Members also get tea, coffee and printing credits on a complimentary basis. Parking facilities can also be availed by members. The café at the centre also has a wide menu of food and beverage offered at very reasonable pricing. Our on-site community managers and centre team is available to help you with any requirements. We offer options to work beyond office hours and on public holidays. Also on offer is ease of just-in- time booking through the Awfis mobile app. Renewing the shared workspaces as well as private cabins is also hassle-free. Every member also gets an access to the Awfis Rewards program, where preferential offers from leading merchants have been curated specially for the Awfis community.
Rethink what an office can do for you – love being @ work!
Office hours
We have non-stop 24/7 access.
Mon-Fri

08:00-20:00
Sat-Sun

closed
June 2023
| mo | tu | we | th | fr | sa | su |
| --- | --- | --- | --- | --- | --- | --- |
| 29 | 30 | 31 | 1 | 2 | 3 | 4 |
| 5 | 6 | 7 | 8 | 9 | 10 | 11 |
| 12 | 13 | 14 | 15 | 16 | 17 | 18 |
| 19 | 20 | 21 | 22 | 23 | 24 | 25 |
| 26 | 27 | 28 | 29 | 30 | 1 | 2 |
| 3 | 4 | 5 | 6 | 7 | 8 | 9 |
July 2023
| mo | tu | we | th | fr | sa | su |
| --- | --- | --- | --- | --- | --- | --- |
| 26 | 27 | 28 | 29 | 30 | 1 | 2 |
| 3 | 4 | 5 | 6 | 7 | 8 | 9 |
| 10 | 11 | 12 | 13 | 14 | 15 | 16 |
| 17 | 18 | 19 | 20 | 21 | 22 | 23 |
| 24 | 25 | 26 | 27 | 28 | 29 | 30 |
| 31 | 1 | 2 | 3 | 4 | 5 | 6 |
Submit
Your price plan is: 1x 1 Month Plan 01 Jun 2023 - 30 Jun
Available plans:

9 USD/Day Plan

133 USD/1 Month Plan

arrange a free visit

Visit this place without any commitment to see if you like it

FREE

book now
You can find us here
Mumbai, Maharashtra, India ( 16th Floor, Lodha Supremus Opposite Mtnl Off Jvlr, Saki Vihar Road, Powai, Mumbai - 400072 )